Spam Emails make up over half of all email traffic
A world without email isn't imaginable anymore. Both in private as well as at work we rely heavily on email as part of the global communication infrastructure. Bad actors are aware of this and try to use it for their advantage by sending undesirable emails to sell products or spread malware.
While modern email service providers filter spam quite efficiently, spam hasn't disappeared. Spam emails still arrive at our email inboxes every day. In the time from January 2017 to September 2019, the global share of spam emails averaged around half of all emails.
Email Opening Rates and Behaviour
TOPO reports only 23.9% of sales emails are opened at all. A large share of emails are sifted out based on the subject line alone. Any unnatural writing, such as all-caps headlines, reduce the opening rates. Authentic personalization increases opening and reply rates. If your email isn't opened within the first 24 hours after receiving, the chances to get a reply drop significantly.
Global Email Spam in recent years
Below is an overview of the global share of email spam traffic in the years 2017, 2018 and 2019 (until September).
2017 Global Spam Share
In 2017 global spam made up an average of 56% of all emails sent/received. The monthly statistics showed a low of 52.67% and a high of 59.56% of emails received being spam.
2018 Spam Statistics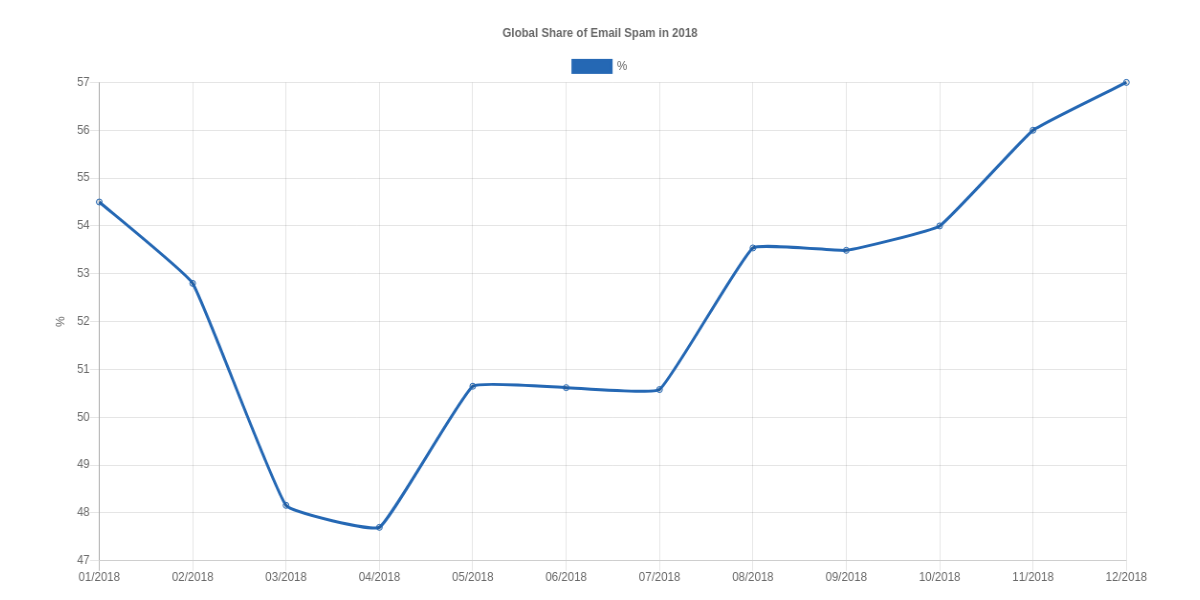 In 2018 the share of spam emails dropped temporarily to around 47% and regained to previous levels quickly. The annual average spam in 2018 was at around 54%.
Spam statistics until September 2019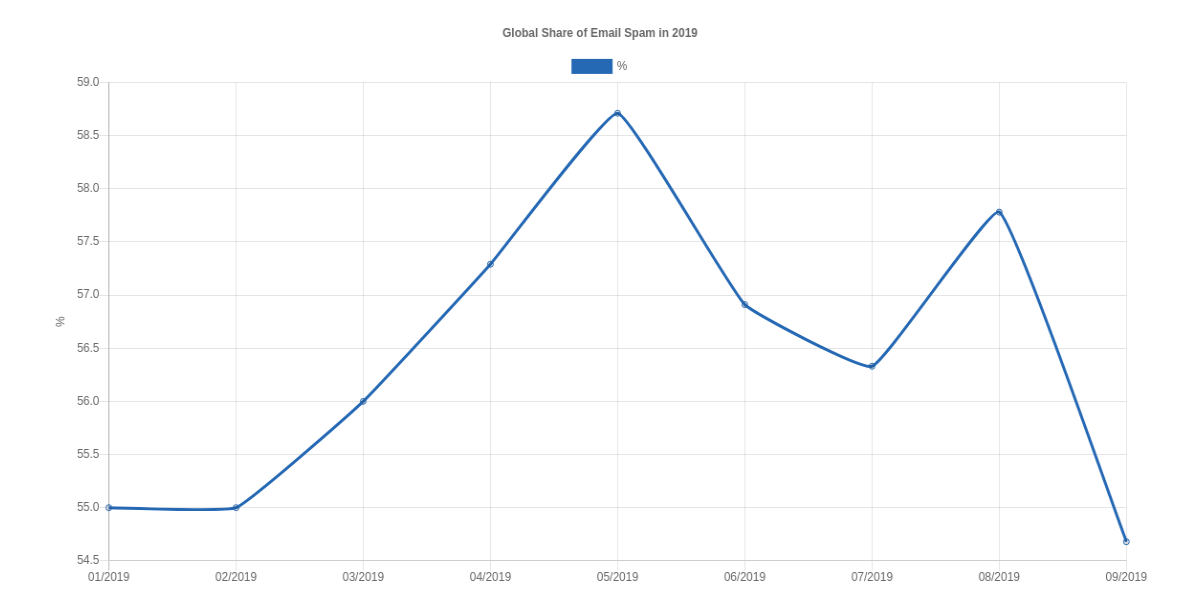 The spam statistics for 2019 cover January to September and show an average level of 56.4%. The level is similar to previous years.